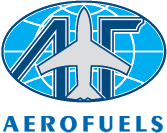 On March 03rd, 2021, Aerofuels Group of Companies, the largest independent airport refueling complexes operator in Russia, succeeded in distribution of debut exchange bonds in the amount of 1 billion rubles and a circulation period of 3 years.
Applications for participation in distribution were collected on February 25th. A reliable credit profile of the company attracted a colossal interest of investors – physical entities and institutional investors, which enables the company to reduce the coupon rate by 25 basis points from 9.50% per annum to the level of 9.25% per annum (YTM 9.58% per year). Spread to the federal loan bond curve on the date of the book made 392 basis points.
The issue was managed by Raifeissenbank, co-management by BCS GlobalMarkets.
Aerofuels JSC acted as the group of companies' issuer, and TZK Aerofuels and Aerofuels Group LLC – a parent structure for the Russian part of the group business activities, acted as offerors.
It is necessary to remind that in October, 2020, Expert RA rating agency granted ruBBB+ level of credit scoring with stable outlook to TZK Aerofuels non-financial company. Rating took into account both actual and predicted results of the group activities.
Aerofuels JSC (the issuer) is successfully operating as an alternative refueling company in three Russian airports – Domodedovo (Moscow), Pulkovo (Saint-Petersburg) and Yakutsk, providing a full cycle of operations in aviation fuels reception, storage, quality control, supply and aircraft refueling.